The first plans for establishing a higher education institution were expressed as early as the revolutionary years. The "Gazi Committee" plan proposed in 1824 to establish three kinds of schools in the Greek territory "for the spirited progress of enlightening and the prosperity of the race." The third concerned the establishment of a university. In the end, the Regency and Otto proceeded with the establishment of the first Greek higher education institution. On May 3, 1837, the inauguration of the Othonian University took place in the presence of the King, the authorities, and the inhabitants of the still small capital. The first rector, Konstantinos Schinas, and the deans of the four schools that composed it (Law, Theology, Medicine, and Philosophy, which was divided into three departments, Philology, Science, and Mathematics), delivered a speech at the ceremony. The institution initially operated in the residence of the architect and urban planner Stamatis Kleanthis, one of the few large Athenian residences at that time. Very early on and despite the modifications, it was evident to everyone that the building was not adequate. The University needed a privately owned establishment in the center of the capital, therefore, the government and the university administration joined forces in this direction, initiating the developments for the construction of the Propylaea.
The high school diploma was sufficient to enroll in the University, while attendance was free. In the first year, the students were few and came mainly from the expanse of the Ottoman Empire: 52 students, of which, 8 in Theology, 22 in Law, 4 in Medicine and 18 in Philosophy. The lectures were also attended by many people, among them 75 regular auditors - 71 at the Law School.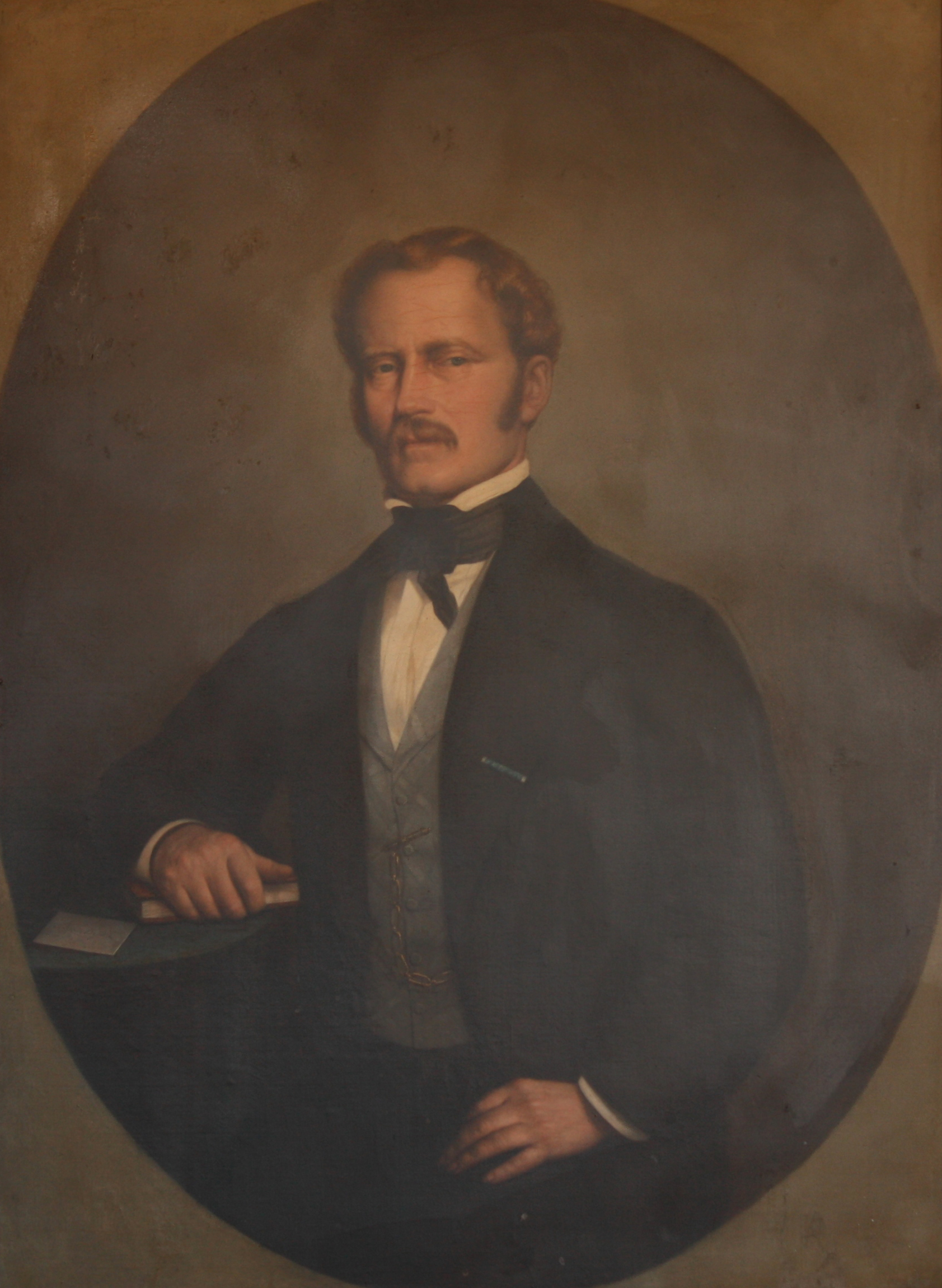 «What was missing now was a suitable building. In the absence of this, the house of my friend Saubert was rented, as I have mentioned often. It was between the hill of Pan and Agravros. Its largest hall, with a panoramic view of the city and the meadow all the way to Parnitha, where during the first winter of the Turkish administration, we often drank punch, became the temporary "Aula." However, without a panegyric religious ceremony, the matter could not advance. The founder of the University, who had given his royal name, determined the day of the inauguration. [...] The King who was in the corner of the hall—if that humble room can be called a hall—raised on a podium to hover over the crowd, standing up. Next to it was a cathedra for the orators, and behind it stood we, the professors, the first few students, and some spectators. [...] Thus took place the inauguration of the Othonian University. In terms of courses, I inaugurated this university by giving a lecture a few days later-22 April/May 10, 1837-because the first-semester program of Archaeology had not been worked out yet.»

Ludwig Ross, Memories and Reports from Greece (1832-1833), Tolidis, Athens 1976.