The faculty (full, associate, assistant professors, and lecturers) who served in the institution formed, as early as the 19th century, an academic community that assumed a series of realistic and symbolic roles inside and outside the University. In addition to their teaching, scientific, and research work, the teachers - and, since the 20th century, the female teachers - have been involved in politics and the media, have worked for public and private organizations, have founded and directed cultural and various other collectives. There were outstanding personalities among them who played a leading role in the country's political, intellectual, and scientific life. Special mention is owed to the large category of the special scientific staff (prefects, teaching assistants, technicians, etc.), who have offered and continue to offer their commitment and knowledge to the institution's progress. Finally, an essential page in the University's history is the administrative staff that runs its services, «ensuring its function» as an educational and research center.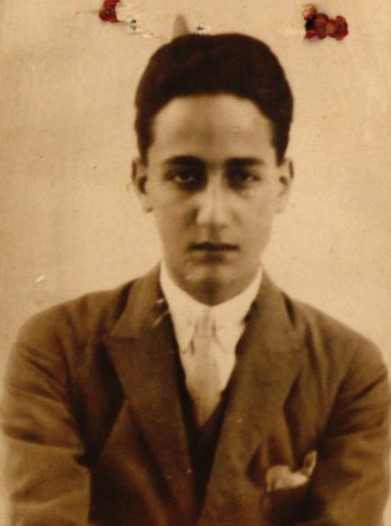 «The final degree examinations were taking place at the Law School offices, in the University's central building. Each professor was hidden away in a cubicle, like a crab ready for battle in a small cavity of the rock of science. Every day, about a dozen candidates were examined in every one of the four-year courses from morning till night. Then the School convened, and that same evening the results were released, announced by an usher in the quad of the University.
Each professor had his individual quirks, tics, whims, and all together, they constituted a quaint ensemble, which left you with a delicious and pleasant memory once the ordeal was over.
Usually, the pompous Andreadis, professor of public economy, dominated in this ceremony, with his huge colonial helmet and his equally huge and colorful scarves. He was imposing in stature and disturbing in his looks, with an allure of intellectual superiority and earthly sarcasm, which paralyzed the inexperienced young female students in front of him. Besides, he was famous in all the universities and elegant restaurants of Europe and viewed Athens through the eyes of a man accustomed to living in a nicer environment. Every year he traveled to the five continents, made friends with the most distinguished people of the world, wrote a load of books in I do not know how many languages, and, in his free time, he wrote reviews for the theater, being after all the best theater critic in Athens. He would, however, find the time to constantly march in and out of the University, to teach economics intermingled with the most unimaginable anecdotes and references to Renan and Anatole France, to bang the doors and initiate terrible quarrels with students and ushers, without anyone ever realizing the cause of his wrath. However, he would forget those quarrels soon enough because deep down, he was a man with good and kind feelings who had to tackle so many things that he hardly had any time left in his right mind to get angry. He was not very strict with the exams, but he would confuse you for no reason. Out of the blue, he would set aside the serious issues and destroy your inspiration with a question that was outrageous, improbable, incredible, like this one:
- And now, dear Sir, do tell me, please, what personal relationship did Rouvière have with the Greek nation? I mentioned it in my lecture, I hope you remember it.
- - I do not remember, Professor.
- - Of course, you don't remember. Who pays attention during the lecture? Your mind is occupied with politics, movements, literature, everything but my lecture.»

Giorgos Theotokas, Argo, Novel, second part.
Hestia, Athens (1936) 2016.