The National and Kapodistrian University of Athens and the Greek society became inexorably linked during the University's historical course. As Othonian, National, National and Kapodistrian, the University played a leading part in public life, affecting the structure of the Greek state as few institutions have done. It assumed many interchangeable roles over the more than 180 years of its existence, while maintaining its vital impact. It stood by the side of the professors and the student bodyin critical national moments: in the Cretan Revolution, in the Balkan Wars, in the Second World War. It survived through all serious political conflicts, the eviction of King Otto, the National Schism, the Civil War. It participated in the struggle against King Otto, the linguistic issue of the early 20th century, in the demonstrations for Cyprus in post-war Greece. During the years of its operation, it has been subjected to persecutions by dictatorial regimes, such as the 4 August and 21 April. It followed complex and often contradictory directions. The foremost exponent of modern ideas and transporter of ground-breaking European thinking, much feared in the conservative cycles,, became, at the end of the 19th and early 20th centuries, a bastion of Katharevousa (the scholarly Greek language) and an ardent opponent of demoticism in education, and Venizelos' reforms. As few institutions were, it was associated with the mandate for the Europeanization and modernization of the Greek state. Its teaching staff occupied a predominant position in the country's political and social life, while, since the first years of its operation, the student body was an important factor in public life, actively participating in all political and social struggles. Nonetheless, the institution communicated with the Greek society and it was and is, through its own history, a valuable lookout post for understanding the country's history.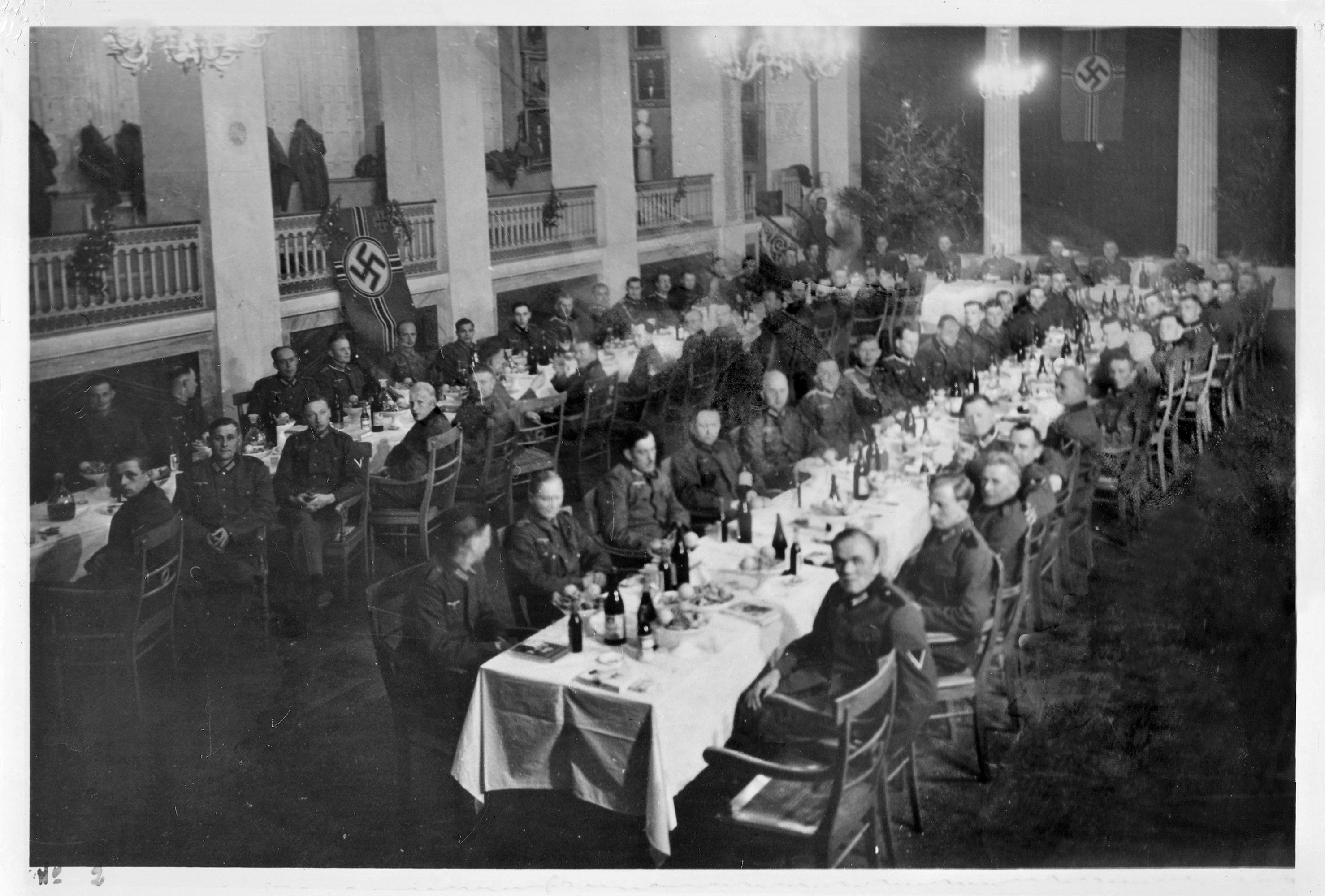 [...]They had asked for the University's ceremony hall for their New Year's feast. The threat of what could happen to the beautiful historical location after such a wild feast prompted the senate to suggest the "Parnassus" hall. However, the German officers insisted on getting what they demanded, and their feast took place at the University. I hear now that the room looked like a battlefield the next day: everything had been smashed to smithereens. They had shattered the chairs and the tables, and after creating nothing but havoc, they overturned the statues of the rectors and the heroes of 1821, crushing them on the floor. The hordes of Genghis Khan and Attila live again, after so many centuries, in 1942 Athens.»

Minos Dounias, 120 years of free life, and once again, we are slaves.